BookProposal.net
When You Need a Winning Book Proposal,
World-Class Editor, Or Bestselling Ghostwriter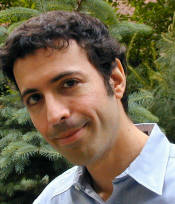 Hy Bender
Last updated April 2015
Wow. Just a few weeks after I completed a 100-page book proposal for a client who's never attempted a book before, that client received a $1 million deal from a major publisher.
This is the first time a book proposal of mine has led to a million dollar result, and I've no idea when it'll happen again. But it's nice to know that, despite all the doom & gloom talk about low advances in today's market, this is still possible for a client who isn't a celebrity...as long as a proposal carefully leverages to the max every single opportunity to highlight that client's positives in the ways publishers care about most.

Also, as proof there's more than one way to sell a book: There was no agent involved.
That wasn't actually our plan; as soon as it was ready, we emailed the proposal to one of the most prominent agents in the world. However, this very busy agent didn't manage to get back to us quickly. Meanwhile, an opportunity arose to reach out to a publisher directly...and within just a few days my client received the $1 million offer.
To be precise, the offer is for a three-book deal. The proposal was for a single book, but I wisely included a "Future Books" section, and that helped convince the publisher that my client will be enjoying an extraordinarily strong book career.

Other recent success stories include Steve Olsher, who I've been helping since his first manuscript. His third book What Is Your WHAT?, published by Wiley in late 2013, hit the #9 spot on The New York Times bestseller list. In his Acknowledgements, Steve thanks me for being "the world's best editor" and "for teaching me the difference between writing and being a writer."
Another recent client, represented by one of the most respected agents in publishing, uses more colorful language: "Hy Bender is the f*cking bomb. My book proposal has finally come together and I have him to thank for it. He's brutally honest, but sh*t does it make my writing sing on the page. Hire him if you want your ass kicked." I'm not actually unkind to any part of the anatomy; but I'm tough on pages, because it ultimately makes a book as great as it can possibly be. This client received the following glowing endorsement from Elizabeth Gilbert, the #1 New York Times bestselling author of Eat Pray Love: "She is smart and funny and sick and wrong and dark and playful and smart as hell—and I love her.This book is every bit as good as the title promises." This praise came purely from the strength of the sample chapters my client and I developed.
What do these results mean? In a nutshell, if you're seeking the best ghostwriter, book development editor, and book proposal expert available, hire me.
You'll be in good company. Authors I've recently worked with include a TV celebrity with tens of millions of fans; one of the most popular health practitioners in the country; one of the very best storytellers in the country; and an exercise guru who used to be the personal trainer of Jane Fonda (which, in the exercise world, is equivalent to being the spiritual advisor to the Pope...). That doesn't mean you have to be a star to hire me, but simply that there are powerful reasons those at the top of their field choose me to develop and ghostwrite their books.
In addition to my world-class skills, I'm honest and will work hard for your success. For example, if you speak to other ghostwriters, they may try to persuade you to pay $35,000-$50,000 for them to write your entire book.
But the truth is that if you have a great idea for a nonfiction book, the first step isn't to create a complete manuscript. It's to craft a book proposal that clearly describes your concept, why it'll be compelling to a large number of readers, the ways in which it can be promoted to those readers, and how you'd flesh it out in book form. This proposal can then be used to attract agents and convince book publishers. It's only after obtaining a contractual commitment and advance payment from a publisher that you should proceed to writing the entire book, either by yourself or with a ghostwriter.
Publishers not only prefer this approach for nonfiction books, they demand it. Among a proposal's advantages are that a busy editor can read it a lot faster than an entire manuscript; it provides critical business & marketing information that a manuscript doesn't; and it avoids you being "locked in" to any element, giving an editor the freedom to ask for both major and minor changes before you devote an immense amount of time and effort into developing the full book.
I know of what I speak, because I've ghostwritten nearly 10 books that have resulted in millions of dollars for their authors.
In addition, I'm the author or co-author of 16 acclaimed books under my own name that have sold hundreds of thousands of copies.
The latter include five books in the popular Dummies series and a Complete Idiot's Guide, which demonstrate my ability to explain even complex concepts in an accessible, entertaining manner that anyone can understand.
They also include a book on electronic tools for writers that garnered raves from The New York Times; and a book interviewing world-renowned novelist and screenwriter Neil Gaiman (The Sandman Companion) that quickly became a national bestseller.
For almost all these books, I made the sale on the basis of a 5-20 page "pitch" marketing section, a 10-30 page detailed contents outline, and (in select cases) a 40-60 page collection of sample chapters. I use the same skills that get my own books published to help both experienced writers and beginners—celebrities, doctors, lawyers, business executives, artists, journalists, life coaches, psychologists, marketers, diet experts, financial advisors, fitness trainers, spiritual gurus, comedians, and many other diverse professionals—turn their sharp book ideas into dynamic book proposals.
My name is Hy Bender, and I've been told repeatedly—by clients who've meticulously explored the market for ghostwriters and then chosen me—that I'm the finest book proposal writer for hire in the country. You're unlikely to find anyone else who'll do as great a job of identifying and then presenting on paper the best aspects of your book idea. Regardless of your level of experience, I'll take your concept very seriously and, if I believe you have a solid chance at selling it, will work hard to craft a winning book proposal for you.
Among the reasons I'm at the top of my ghostwriting field is I'm a superb listener and interviewer. In addition to the extensive interviewing performed for my bestselling books, I've used my conversational skills to tackle projects for such renowned organizations as Morgan Stanley, Reuters, American Insurance Group, New York Mercantile Exchange, Northern Telecom, Juno Online Services, the U.S. Air Force, and the U.S. Congress.
I therefore don't need you to write anything. We can create your entire proposal—and, eventually, your entire book—by simply chatting casually over the phone while I digitally record your knowledge and memories. My transcriptionist will then turn your spoken words into Microsoft Word documents...at which point we'll have text I can edit and, eventually, turn into polished material. I've used this approach to ghostwrite scores of compelling proposals and acclaimed books.
Another reason to work with me is that I have a sharp sense of humor. I've sold funny articles to such diverse national publications as The New York Times, Mad Magazine, Spy, American Film, and Advertising Age; contributed to the book The Mad Bathroom Companion; am developing comedy screenplays and TV sitcom pilots; and run two daily-updated websites covering the NYC comedy scene (HyReviews.com and BestNewYorkComedy.com). My expertise with humor allows me to ghostwrite with wit and an easy-going style, thus avoiding the sort of dry, muted tone that spells death for most nonfiction books.
In addition, if your book have movie potential—for example, if you're writing about your life—another reason to hire me is that I'm a professional screenplay analyst (please visit HyOnYourScript.com). My exceptionally deep understanding of stories in general and feature films in particular allows me to shape your story into a movie structure, which vastly increases your chances of attracting both mass audiences and interest from Hollywood.
One of my clients, a New York Times bestselling author for whom I helped create an award-winning business book, calls me "the guru of book proposals."
While my specialty is proposals, I'm highly skilled at every aspect of book development. For example, if you have an existing manuscript, please know that I'm a world-class book editor. I've turned books that no one wanted to buy into New York Times bestsellers through thoughtful—and at times brutal—cuts, revisions, and rewriting.
Similarly, if you're working on a fiction manuscript, I'm exceptionally great at providing analysis, editorial, and ghostwriting help. That's why even Hollywood screenwriters rely on me to tell them whether their movies are well-constructed and how their stories can be improved.
Alternatively, if you need an entire book written from scratch, I'm a quick, efficient, and superb ghostwriter.
And if you want to self-publish, I can build your book every step of the way—ghostwriting and/or editing the content, gathering evocative photos, making the cover and interiors appealing via superb book designers, and using a variety to tricks I've picked up to help increase your odds of success regardless of whether you're publishing an ebook (e.g., via Amazon.com's KDP Select program for Kindle), a print-on-demand book (e.g., via CreateSpace.com), an audio book, and/or a print run via one of the world's finest digital full-color presses that provides exceptional quality at affordable prices.
To learn more about my experience as both a ghostwriter and bestselling author, please click below to explore:
You can also read about the 16 books under my own name by searching for "Hy Bender" via either Google or online book superstore Amazon.com. The following are the covers of some of my books:
Five of Hy's 16 published books
A book proposal is essentially a business plan for your book. It requires only one investor—a publisher—but that publisher will be spending around $50,000 (on editorial, layout, cover design, printing, distribution, marketing, etc.), plus an additional $10,000-$100,000+ on your advance, if it greenlights your idea. Publishers need you to provide a rock-solid document to justify that investment.
Creating a book proposal that adequately meets this challenge therefore requires highly skilled and time-consuming effort. My rate is $75 an hour, working from upfront renewable retainers of $3,750, covering 50 hours. This gives me enough time to learn your subject, and create (at minimum) enough initial pages for you to decide whether you like the direction we're going in, are receiving top value for your money, and are happy to continue working with me by renewing via a second retainer. And on your end, major advantages of this payment structure are that any given moment you're never at risk for more than $3,750; you can ask me to stop working at any time and get back whatever's left of the current retainer; and at the end of the first retainer you not only have the option of evaluating how I've been doing, I'm essentially forcing you to sit back and make a consumer decision about whether you're happy with what we've accomplished so far and are excited to continue by renewing the retainer.

The total cost of a world-class book proposal—which runs 80-110 pages, and includes a carefully designed outline, sample chapters polished to shine like diamonds, and a highly realistic marketing section designed to impress publishers with its depth of research and knowledge—typically requires 2-3 retainers, or $7,500-$11,250. That's very reasonable if you're serious about getting published to communicate your message to a mass audience, enhance your reputation, and/or push your career to the next level. It's also critical to understand that what you're paying for isn't merely a document to "trick" a publisher into saying yes. Creating your proposal with me provides you with an extraordinary book development process that helps you make the finest choices for your book, exploit and highlight its greatest elements, and help ensure you end up with the very best book possible. My goal for you isn't to simply land a publishing contract, but stack the odds in your favor for creating a bestseller.
Then again, if your budget is limited, and you're willing and able to do most of the work yourself, you can hire me as a guide and advisor. In this case my rate remains the same, but we can typically start off with a $750 retainer (covering 10 hours) and see how far that take us.
When you land a publisher you'll typically receive an advance of anywhere from $10,000 to $100,000+ (depending on such factors as the size of your existing audience and the projected number of readers likely to buy your book). And if your sales take off, you could earn a great deal more than that from your royalties.
Please don't hesitate to share your book plans with me. As a ghostwriter at the top of my profession, I receive hundreds of book and movie ideas a year. As a matter of policy, I keep them all strictly confidential. Protecting the concepts of my clients, and potential clients, is as automatic for me as breathing.
If you still feel uncomfortable, though, then please feel encouraged to register your manuscript—regardless of whatever partial stage of completion it's in—online with the US Copyright Office at copyright.gov/eco. It's a quick process, and the $35 charge is worth it for peace of mind alone.
My email address is hy@hyreviews.com. If you need a ghostwriter for any aspect of book development, I'd love to hear from you.
If you'd like help evaluating and/or bulletproofing a screenplay,
please visit Hy's movie site at HyOnYourScript.com.
To read Hy's coverage of comedy and NYC theatre,
please visit his arts website at HyReviews.com.
To purchase The Complete Idiot's Guide to Thyroid Disease, please click here.
Copyright © 2015 Hy Bender
Email: hy@hyreviews.com